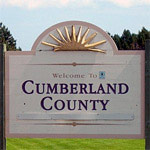 Cumberland County
From spectacular and rugged hiking trails along the Bay of Fundy, with its famous high tides, to the warm and inviting sandy beaches of the Northumberland Shore; from historical buildings, museums and cultural attractions to modern state-of the-art manufacturing facilities; from shopping to unlimited outdoor recreation, Cumberland County is the perfect place to live, work and play. Enjoy a relaxing lifestyle in a safe and friendly environment, combined with modern transportation and communications links to the rest of the world.
With four distinct seasons, the ever-changing and diverse landscape presents a myriad of ever-changing recreational opportunities, indoors and out. During the off season, check out some of the other activities offered throughout the county. You can find many of them listed on our calendar of events .
Find that information, and more, on our website at www.cumberlandcounty.ns.ca .