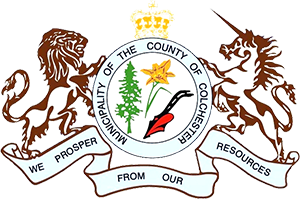 Colchester County
Colchester County-- the Heart of Nova Scotia --is nestled at the head of the world famous Bay of Fundy and is strategically located at the junction of Highway 102 and the Trans-Canada Highway. Come, explore, and enjoy our friendly communities, breathtaking scenery and some of the best recreational opportunities and heritage in Nova Scotia.
Colchester County has a diversity of seacoasts, landscapes and topography - from the Minas Basin of the Bay of Fundy to the Northumberland Strait, from the Cobequid Mountains to river valleys, from Acadian forest to pastoral landscapes. The parks and trails in Colchester County provide great opportunities to experience this diversity.
During the snowmobile off-season, explore a community, municipal, or provincial park, or explore the more than 150 km of walking, hiking and cycling trails in Colchester County. Walk to your heartas content along the seacoast. Hike to waterfalls in the hills. Run like the wind through a park. Bike where trail whistles used to blow. Stroll beside wonderful wetlands. Relax by a brook or a bay.
Your active adventure awaits!
Colchester County Park Information | Colchester County Trail Information